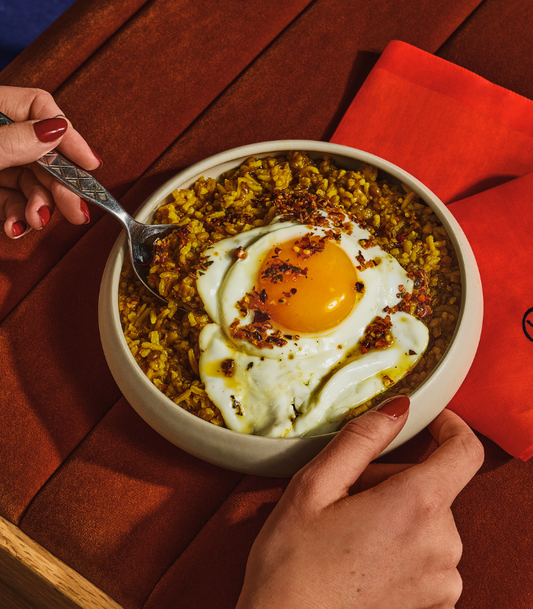 MEET YOUR NEW FAVORITE HEALTHY COMFORT FOOD.
Kitchari is an ayurvedic blend of basmati rice, protein-packed mung beans and spices. Nourishing, easy to digest, and supports a healthy gut.
As seen on


Vegan

Gluten-Free

Vegan

Gluten-Free

Vegan

Gluten-Free

Vegan

Gluten-Free
A New Family Favorite ❤️
Kitchari is one of my favorite dishes and I've never been able to make it so flavorful. This is so easy and better than anything I've made before - clear winner!
I followed the instructions on the box and it was super easy to make - basically just add water and boil.
I topped mine with a big scoop of the Tarka and that was my favorite part.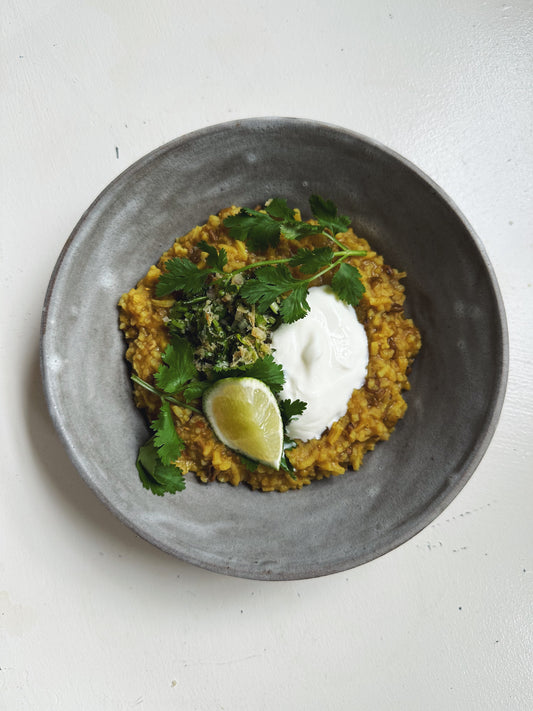 WHAT IS KITCHARI?
We turned a beloved family recipe into a 2-step, 20-minute meal in a box. Kitchari is equally good for you, delicious, and now easy to whip up. A nourishing blend of:
Aromatic Basmati Rice
Protein-packed Mung Beans
A blend of 7 balanced and energizing spices including cumin and turmeric.
Just add water and simmer!
Skip to product information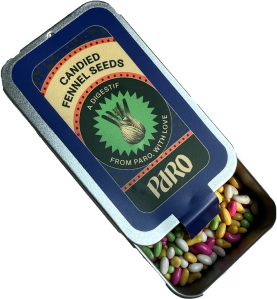 free tin of FESTIVE candied fennel seeds
Tastes like refreshing licorice candy. Perfect post-meal palette cleanser or sweet-fix.
61 Reviews
One-pot meal with lentils and spices that are easy to digest, reduce inflammation and is gut-friendly.
Gluten Free
Vegan
Dairy Free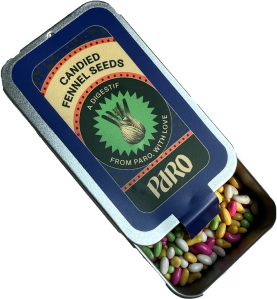 free tin of FESTIVE candied fennel seeds
Tastes like refreshing licorice candy. Perfect post-meal palette cleanser or sweet-fix.
DELICIOUSLY SIMPLE
RECIPES FROM THE
PARO COMMUNITY
SO Easy!!
Super super easy to make, and the outcome is delicious.
It's quick, easy, healthy and delicious!
LEARN MORE ABOUT KITCHARI

Kitchari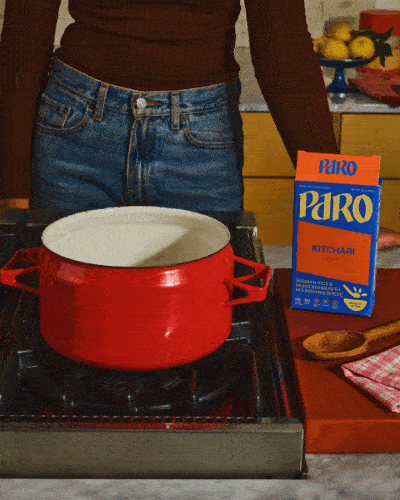 Kitchari
Why we love it:
Our blend of Mung Beans + Basmati Rice makes a complete protein, giving you all 9 essential amino acids.
Fragrant basmati rice and nutrient-packed mung beans make a complete protein together with all the essential amino acids (and flavor to match).
Ready in 30 minutes. Just add water and simmer.
Rich in potassium, magnesium, folate, fiber and vitamin B6
Key Ingredients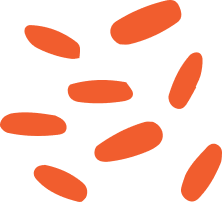 BASMATI RICE
With an extra long grain, basmati rice is a favorite because of its slightly sweet flavor and heavenly aroma.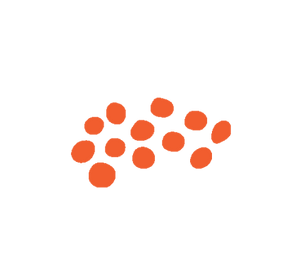 SPLIT MUNG BEAN WITH SKIN
Meet your new favorite legume. This is a vegetarian superfood, high in fiber and super easy to digest.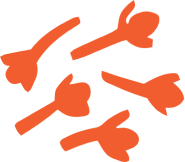 CLOVES
A bold spice with an assertive, dark aroma that aids in digestion and boosts immunity.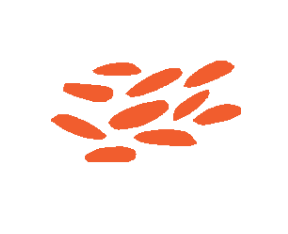 CARDAMON
A fragrant spice that evokes nostalgia and smells like something between eucalyptus, mint, and pepper.
EVERYONE LOVES PARO
We will definitely purchase again!
Purchased this for my boyfriend, who is Pakistani. He really enjoyed the kitchari (reminded him of his mom's cooking!) and puts the tarka on everything. We will definitely purchase again!
Rare to find a brand that really nails the homemade taste so perfectly
I just received my first order from Paro and it DEFINITELY won't be the last. This is probably the best boxed, easy-to-prepare meal I've ever had.
Super Tasty!!!
Super tasty, nutritious, and quick. Amazing stuff to have in your pantry for a healthy meal or side dish.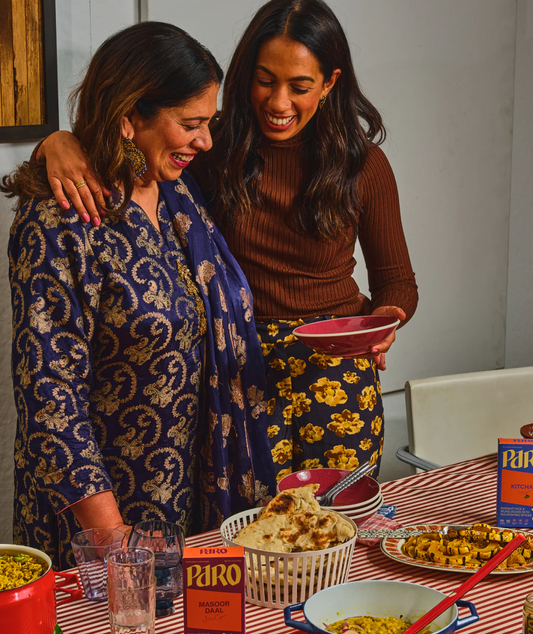 HOW IT STARTED
I will always want to eat my ami's food and Pakistani food more than anything else.
When I left home, my mom would send me little ziplock bags with her own special lentil and spice mix.
All I had to do was add water, cook for 30 minutes, and I had my mom's food–my comfort food.
HOW IT'S GOING
I've packaged these personal recipes for classic South Asian dishes so you can cook them at home and share with your friends and family - because comfort food is meant to be shared.
And that's the Paro story.

FAQs
1.

Does Tarka have to be refrigerated?
Nope! Tarka can be stored in the pantry with your other Paro staples.
2.

What if I don't like the product?
My ami might take it personally, but we won't! We offer free returns — just email us at hello@fromparo.com
3.

Are your products vegan, gluten-free?
Our Daal and Kitchari are Vegan, Gluten-Free and Dairy-Free.
We take your allergies seriously. Our manufacturing partner's Allergen Control Program includes swabbing to verify...
Just FYI, Tarka is gluten-free but not vegan (it's ghee butter-based).
Fromparo.com and if you're in Brooklyn you can find us at Big Night, one of our favorite shops for all things Paro parties.
5.

Are the rice and lentils clean?
Yes! We purchase our lentils and rice from the high-quality suppliers who clean the lentils and basmati rice.